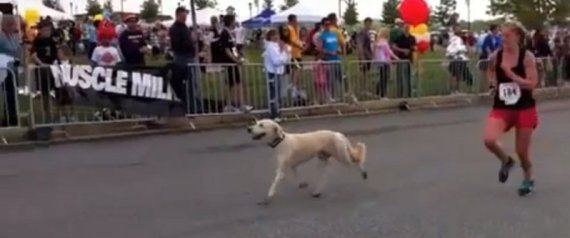 A Maryland dog is raising money for cancer after escaping from his yard and running part of a charity half marathon.
The 3-year-old golden retriever-poodle mix named Dozer joined runners near his home, at mile five of the 13-mile race in Howard County near Baltimore on May 15.
Runners reported seeing him at several points and there's video of him crossing the finish line at 2 hours and 14 minutes. He then found his way home.
Race officials later honored him with a medal. Video of him crossing the finish line has been viewed thousands of times on YouTube.
Dozer's family set up a fundraising page to benefit the race's beneficiary, the University of Maryland's Greenbaum Cancer Center. Race organizers said the page has raised more than $13,000
Share This Story to Your Friends ---